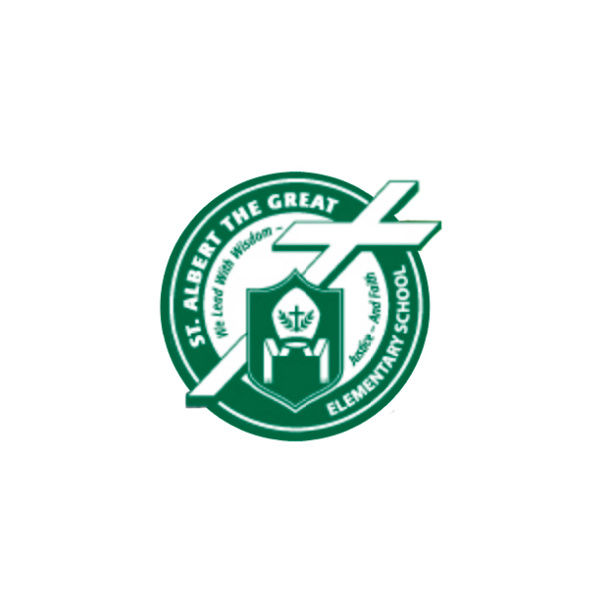 St. Albert the Great Elementary School was a grant recipient from J.F Shea Foundation, which is J.F Shea Companies. This grant was for new construction improvements to be made on their multi-purpose field.
AFE Sports was honored to be the chosen contractor on this wonderful project and happy to assist in bringing their concept to life. In collaboration with J.F Shea Foundation, AFE Sports executed a turn-key design-build which included demo, grading, concrete, drainage, asphalt, and turf installation.
The 25,000 square foot multi-purpose field was installed in May of 2020 and features AstroTurf's OPS Diamond synthetic turf system. This state of the art turf system will provide a safe, long-lasting playing surface used for various outdoor sports and activities for the students at St. Albert the Great Elementary School.
AFE Sports looks forward to working with J.F Shea Foundation on future opportunities to and making new construction improvements across local communities.
About AFE Sports
AFE Sports is the leader in providing value-added, turn key construction services to our customers by creating a successful partnership with them throughout the construction process. Serving southern California for 20 years, AFE Sports is a self-performing design/build firm specializing in sports park construction, with our Class "A" and D-12 Licenses. Our pledge is to establish lasting relationships with our customers by gaining trust through exceptional performance by every member of the construction team and exceeding our client's construction expectations. AFE Sports is one of the very few general construction companies in Southern California with the background and experience to execute correctly building high-performance synthetic turf athletic fields and paving for synthetic running tracks. From start to finish, top to bottom, we design, build, install, and deliver the finest synthetic turf fields in the region utilizing only the best quality materials and construction methods.
 About J.F Shea Foundation
The J.F. Shea Company has established itself as one of the acknowledged leaders in the construction industry. It has strengthened its position by diversifying into a number of related industries, including residential construction and commercial property development. The J.F. Shea Companies are grateful for their success and have established the J.F. Shea Foundation to give back to the communities who have supported them in their growth.
Much of the foundation's efforts focus on educational causes, especially programs that support early education. In their tradition as a developer and builder, the foundation has made many generous grants to capital projects for the new construction of facilities, including classroom buildings, early education centers, science labs, and gymnasiums. The J.F. Shea Foundation continues to look for new opportunities to make a difference, and people who are willing to share in their mission of hope and possibility.